Hot on the heels of new appointments in our customer service team, Dyer Engineering is delighted to welcome Chris Balmer to the business as Production Manager. As North East fabrication Experts, we love nothing more than adding talented individuals to our team and providing employment opportunities within our local community.
Chris Balmer
Chris brings extensive experience in production to our operations and his commitment to quality is what made him the leading candidate for this newly created role. A resident of Washington, Chris describes himself as a very career-driven individual who enjoys the thrill of a new challenge:
"I love to throw myself into my work," Chris says. "I'm very tenacious when it comes to working towards the best results possible."
This makes Chris the perfect fit for the Dyer team, where digital innovation in engineering and quality craftsmanship are paramount. We're always pushing ourselves to reach the next level in our work, delivering the very best results to our customers.
For Chris, Dyer Engineering represented a fantastic opportunity to broaden his horizons and work with fast-growing metal component specialist. He first learnt of Dyer while working in his previous role.
"I have heard good things about Dyer Engineering in the past and gained first-hand experience of using Dyer as a supplier in one of my previous roles.
"The nature of the work is interesting and exciting, and Dyer have an extensive list of reputable clients. When I first spoke to the team here, I had a great feeling about the culture of the business. The ethos of Smarter Stronger Together is certainly something I am aligned to."
Now, Chris is all about looking ahead to the amazing opportunities, experienced and learning curves that are set to come from his new role.
"I really am very happy to be part of the team here at Dyer Engineering. I am looking forward to working together as we continue to drive improvements and growth."
But it's not all work and no play for Chris. He has a number of passions outside the engineering world, and chief among them is the beautiful game.
"I love football: playing, watching and coaching. More importantly, I love to see the progression and development in those I coach."
As an FA Qualified Coach, keen golfer and runner Chris understands the value of finding a healthy work-life balance: "I am a great believer in keeping a healthy mind," says Chris, "so I often go for runs and listen to self-development books."
In fact, reading is another of Chris's passions, as is music. He also ensures he makes time to spend with his family, which is one of the most important things in Chris's life.
"I am big on family time. I love spending time with my partner and son."
Speaking on Chris's appointment, Dyer Managing Director, Graeme Parkins, said: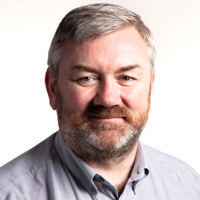 "Chris will be a huge asset to Dyer, and we're thrilled to be welcoming him onto the team. I'm excited to see him settle in and bring his obvious talents to our business in his role as Production Manager.
"One thing we pride ourselves on here at Dyer is constant progression and striving for excellence. We aim to do our part for the future of engineering, and that includes recruiting dedicated and competent professionals to the Dyer family."
To find out more about Dyer Engineering and our work, why not get in touch today