We've recently been expanding the Dyer Engineering family of North East fabrication specialists, bringing fresh talent and new ideas to our organisation. Part of our efforts to support manual and digital innovation in engineering is to source and support talented individuals with a passion for the industry. And with that in mind, we're thrilled to welcome Paul Cunningham as the latest addition to the Dyer team.
Paul joins us as Project Engineer. Paul will be in charge of turning clients' dreams into a reality, creating solutions and products that fit their needs perfectly.
In Paul's own words, his role as Project Engineer will involve a wide variety of different responsibilities, including, "Attending client sites, undertaking surveys, detail designing, CAD drawing, and ERP system population." It is certainly a big job.
But with an impressive 25 years of experience in engineering under his belt, we are delighted that Paul has joined the Dyer family to perform this vital role. In fact, he has two decades of experience in Design Engineering alone and has worked on a wide variety of projects in his time.
In his new position, Paul will bridge the gap between our clients and our services, ensuring that the right results are achieved and that Dyer Engineering continues to be Stronger Smarter Together. 
Speaking about his career to date, Paul explains: "With twenty years' experience in Design Engineering, my previous role was as a Senior Mechanical Design Engineer in the oil and gas industry."
Having been aware of Dyer in his previous role, Paul jumped at the opportunity to join our team, enamoured by the sheer range of opportunities and tech on offer within our organisation.
"I had been aware of Dyer for some years, having worked in the area previously in my career. The unique range of products and in-house machine capability available attracted me to Dyer Engineering."
But although engineering is certainly a huge passion for Paul, he also enjoys his downtime. A resident of Bowburn, Paul has a wife and six-year-old son. He says that his spare time revolves around food and fitness.
"I love to run," Paul says, "and I enjoy cycling too. I'm also a fan of cooking, which is a skill I've definitely enhanced during lockdown!"
Paul's willingness to learn and evolve, even in his free time, is what makes him such a fantastic fit for the team here at Dyer.
Speaking on Paul's appointment, Dyer Engineering Director, Graeme Parkins, said: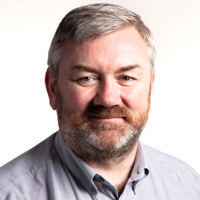 "We couldn't be happier to have Paul on board as part of the Dyer Engineering team. His skills and experience in the world of Design Engineering make him the best man for the job, there's no doubt about it. He's already becoming an integral part of our family." 
"At Dyer, we're all about striving for excellence, and this means doing our part to support and cement the future of engineering as a whole. As such, we're always looking for talented individuals with vision and passion to bring onto our team, and Paul is the perfect example. I can't wait to see Paul's skills take him from strength to strength within the business."
---
To find out more about Dyer Engineering and our work, don't hesitate to get in touch today.