CNC Machine Operator
NOW RECRUITING
– Stanley, UK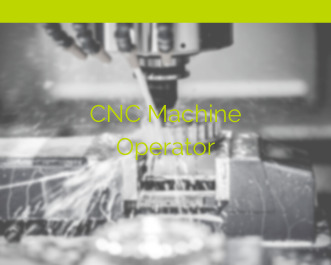 The Role:
We currently have a role available within our busy machine shop.
The right candidate will have the ability to load, operate and unload CNC machines of manufactured parts. Training will be given although previous experience of milling, preferably with Fanuc control system is essential. Ability to understand engineering drawings to ensure parts are being machined to customer requirements. Capable of working independently with minimal supervision and able to work with efficiency and accuracy to meet deadlines
Our growth and success is underpinned by the shared values of SmarterStrongerTogether – www.smarterstrongertogether.com
Job description:
Basic Inspection of own work
Daily TPM of Machines And the working area
Liaising with designated Team Leader to ensure daily requirements are met
General Housekeeping and Daily duties within the shop to ensure Health and Safety Standards are met.
Working to a Production Schedule delivered by the Team Leader, ensuring Target Times are hit on a regular basis.
The requirement to work reasonable overtime to fulfil production and Business needs
Required Experience and Skills:
Milling experience.
Fanuc control system.
Capable of lone working and using initiative to complete required tasks.
Be able to achieve target times and hit deadlines
Good Attitude towards Health and Safety in the Workplace
The ideal person would be one who would fit into our culture which comprises of positive team members who share our business values and are flexible, good team players, committed, self-motivated, honest and reliable.
Dyer Engineering drive a Target Zero project on Quality, and Health and Safety, so understanding of these aspects within the working environment are essential.
A Practical Aptitude test will be carried out on interview so safety boots must be brought in.
What will you get?
Competitive salary
24 days holiday
Pension
Death in service benefit
Training and development
Rotating dayshift and nightshift
From the moment you join Dyer Engineering, you'll be a valuable full-time member of the team. You will work and be supported by the experienced and qualified team at Dyer Engineering.
About us
Dyer Engineering is an innovative group of fabrication and machining businesses with wide-ranging capabilities to manufacture metal components and structures. We operate across a diverse range of markets, working with various metals, with the ability to process small parts which can be picked up by the handful, through to large-scale structures operating in harsh environments.
We are in a period of significant growth, with lots of exciting opportunities ahead. To find out more about the Company and what it's like to work at Dyer Engineering, please visit: www.smarterstrongertogether.com
To apply for the role, please send a cover letter along with your CV to hr@dyer.co.uk