As part of our efforts to expand our team of North East fabrication specialists, we are thrilled to be welcoming Natalie Flynn to our team in a critical role in our administration team.
In her new position, it is Natalie's job to make sure that appointments, arrangements and communications are carried out smoothly, ensuring our fabrication team members can complete tasks as efficiently and effectively as possible. And with a decade of experience behind her, we are more than confident that Natalie has the right skills for this vital task.
"Working on reception, it's my job to answer the phones," Natalie explains. "I book out everything that we send to our customers, ensuring the relevant paperwork is created. I also book transport for all our main UK customers and those outside the UK, ensuring all documentation is correct so that nothing gets held up at customs."
Natalie acts as the first port of call at Dyer Engineering for many clients and staff members alike, acting as a torchbearer for our Stronger Smarter Together ethos. "I print out all the jobs for the guys on the shop floor, and make sure they have their drawings to ensure they have everything they need to be able to do that job."
"I also complete all other admin duties that are assigned to me."
For Natalie, Dyer represented a great opportunity to work fabrication alongside industry leaders and passionate metal component specialists. Before taking on her role at Dyer, Natalie already had an impressive amount of experience, having worked in the engineering industry for a decade.
"My previous job was working in a small engineering firm, where I was also an administrator. I played a big part in the purchase ledger department, ensuring the majority of invoices were registered and passed through, and that any invoice queries were dealt with in a timely manner. Some of my other duties were chasing up deliveries and statement reconciliation."
But when her previous employers closed, Natalie made the move to Dyer on the back of a professional recommendation.
"When the previous company I worked for closed down, Lee Farms actually contacted me and asked me to send in my CV, as Dyer Engineering were looking to recruit new staff members and restructure their team. Lee and I actually used to work together before he joined Dyer."
And, Natalie says, the switch to Dyer Engineering was definitely the right decision for her.
"I love working at Dyer Engineering. It's fast-paced and keeps me on my toes. Everyone is lovely to work with and I have settled in very well. One of the most important things for me is having a good team to work with. I always look for a team who help each other out, and that's exactly what you get at Dyer."
Outside of work, Natalie says,
"I love spending time and creating memories with my six-year-old little boy – going on holiday and having our weekends away. In my free time I also love eating out at nice restaurants, or going out for a few sociable drinks with friends. Going to the cinema and shopping are also great pastimes of mine."
Speaking on Natalie's appointment, Dyer Engineering Director, Graeme Parkins, said;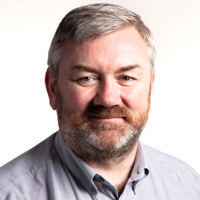 "We're so happy to have Natalie on the Dyer Engineering team, as her organisation skills and dedication to her role are already proving invaluable. We pride ourselves on continually pushing the bar of engineering excellence, and a big part of this is supporting the future of engineering by sourcing and supporting local talent. Natalie is very much already part of the family."
---
To find out more about Dyer Engineering and our work, why not get in touch.