Manufacturing and Engineering Apprenticeship schemes have added value to UK businesses for many years now. In fact, the government has identified apprenticeship schemes as playing a crucial role in the economic recovery of the country after the pandemic.
At Dyer Engineering, we have been nurturing the next generation of talented fabrication specialists for many years now, having taken on our first apprentices back in the late 1970's. We understand how important it is to get young people hands-on experience in our industry so that they can develop the necessary skills and confidence to pursue successful, long-term careers in the sector.
To mark National Apprenticeship Week we took the opportunity to sit down with one of our very own Dyer Engineering Apprenticeship stars, Adam Walford, to share his own experience as an apprentice with Dyer Engineering.
Adam is 19 years old and currently studying Level 3 Business Administration via Tyne North Training (TNT). His work with us here at Dyer Engineering involves production planning and assisting with our state-of-the-art CAD CAM programming.
"I plan and create work for our Fibre Lasers," says Adam, "to make sure that production is not halted. This is created by the CAM'ing process, which usually takes my focus for the majority of the day. I report to James Parkins, the site supervisor, to make sure everything is on track."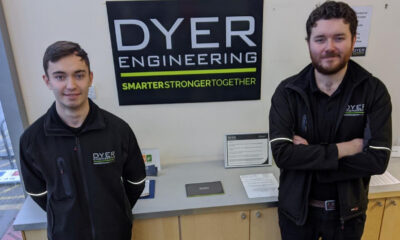 (Adam and his site supervisor James Parkins)
Outside of work, Adam is a keen sportsman, commenting that "before lockdown, I enjoyed boxing and going to the gym, so I guess I'm lucky that my role keeps me on my toes."
Hailing from Consett, Adam first heard of Dyer thanks to a Careers Day in 2018, when he was in Sixth Form:
"I got to speak to a man from Dyer directly, and he told me that every day at the company brought new challenges, which I found really interesting."
After this, Adam was quick to enquire about any engineering apprenticeship opportunities:
"I emailed the team and, in the summer of 2019, I had an interview with TNT to see if I was the right fit for the role. This led to an interview with two managers from Dyer. Thankfully, I was successful! I then completed an induction process the week before I officially started."
Since then, the apprenticeship has thrown its fair share of opportunities and challenges at Adam, including of course the global COVID-19 pandemic. Adam says the team have been great in keeping everyone safe during these strange times: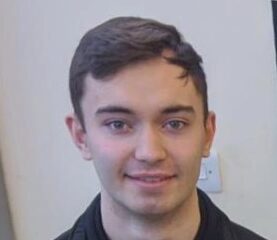 "Due to the nature of my job, COVID-19 has only caused small alterations to my daily tasks. All meetings are now completed via Microsoft Teams and face masks are always worn. Dyer have reacted brilliantly to the whole situation, maintaining safety throughout and installing glass protection between desks. Not to mention the stars wars esc state of the art contact tracing trackers that Dyer have developed to protect us all"
Adam has also felt supported by the team when it comes to improving his own skills and learning about digital innovation in engineering, commenting that "Dyer has supported me massively in multiple ways" since the beginning of his apprenticeship."
"I have had the opportunity to move around the business multiple times to gain an insight into a variety of complex roles. When beginning my most recent role, Dyer gave me the opportunity to go on a three-day training course at Radan's Training Centre. This was an excellent opportunity to learn new skills."
"I've always enjoyed working for different parts of the business, so I love to keep expanding my horizons and see sectors of the business I haven't had a chance to explore yet."
For Adam, engineering apprenticeships are all about gaining as much understanding as possible. In the future, he says he'd like to, "Progress my career so that I can take my knowledge into an area of the business and create positive results."
And if Adam could express his time with the fabrication specialists at Dyer in one quote?
"It would be: making mistakes is one of the best ways to learn. I've been encouraged not to be afraid to try things and understand that it's ok to ask questions along the way."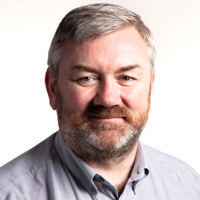 On the value of apprenticeships in the workplace, Dyer Engineering's Managing Director, Graeme Parkins, says:
"Engineering is all about developing skills and taking pride in your work, and Dyer is proud to be helping the next generation of budding engineers hone their skills through our apprenticeship opportunities. Not only does this give us a chance to support great local talent like Adam in building their careers, but it also provides us with the freshness we need to keep things evolving within our organisation."
Providing opportunities and encouraging the next generation to learn and develop new skills is part of what makes Dyer Engineering the business it is today. We believe we are Smarter Stronger Together, and for us that means supporting young people as they make their way into the workplace, so that they can become the experienced and knowledgeable team of our future.
If you are looking to engage with leading North East fabrication specialists, we'd love to hear from you. Get in touch with us today here.