If you hadn't already noticed from our recent news updates, we've been busy growing our team at Dyer Engineering in recent weeks. This week we are thrilled to welcome Jamie Dalton to our team of metal component manufacturers here at Dyer, as Production Engineer.
Jamie will be working within the NPI team (or New Product Introduction team), in the heart of our engineering process. As a Production Engineer, Jamie will be responsible for ensuring that our projects always meet the high standards that have come to represent the Dyer name.  It's a hugely important task, but with six years of experience (including two on an apprenticeship) under his belt, Jamie certainly has the necessary skills to meet the demands of the position.
Jamie says: "I previously worked as a Quality Technician. This was for a sheet metal manufacturing company." This kind of hands-on experience, focusing on ensuring quality every time, will no doubt serve Jamie well in this newly created position with Dyer.
Here at Dyer Engineering, our ethos is Stronger Smarter Together, meaning our metal component manufacturers work together as a close-knit team to deliver the very best results for our customers every time. Part of this process involves supporting the skills of talented and passionate individuals who want to be part of Dyer's growing reputation.
For Jamie, it was the opportunity to work on core engineering projects within the NPI team that sealed the deal when it came to working with Dyer Engineering.
Jamie says: "The opportunity for me to work within the New Product Introduction team really drew me towards this position. The role encompasses all aspects of engineering from the initial ideas and drafts to computer-aided design, metal component manufacture, through to hands-on assembly."
"The role is a step forward in my engineering career, as it is allowing me to learn more and grow into a more mature role within this business."
Dyer Engineering presents a supportive environment where new additions like Jamie can build on their knowledge and experience while applying their own individual skills to the role.
But it's not all work and no play for Jamie. As a resident of Sedgefield in County Durham, Jamie is a keen fitness fanatic and self-proclaimed "petrol head". In his downtime, he enjoys "weightlifting and general fitness", and has a "particular interest in automotive detailing and cleaning."
Food is also a passion for Jamie, who says: "I like to cook, especially if it involves an open flame and a steak."
Expressing his own delight at Jamie's appointment, Dyer Engineering Director, Graeme Parkins, comments: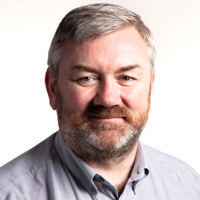 "We couldn't be happier to be welcoming Jamie to the Dyer family. It was clear from the outset that he had the skills, drive and passion necessary to fit right in with the NPI team, and I'm excited to see him settle in and bring his experience to the role of Production Engineer."
"Our aim at Dyer has always been to push for excellence in both the short-term and the long-term. We want to provide the very best results for our clients, and we also want to do our part to support the future of engineering as a whole. A big part of this is helping talented and dedicated individuals like Jamie achieve their true potential."
To find out more about Dyer Engineering and our work as one of the leading North East component specialists, why not get in touch with our friendly team today – Contact us