As part of our constant efforts to support digital innovation in engineering, we have been expanding our family of North East fabrication specialists in recent months. Paul Henshaw joins the team as Production Engineer and is the latest in a string of new additions to Dyer, helping us to meet growing demand and provide a truly outstanding service to our clients.
In his position as Production Engineer, Paul brings extensive experience from previous roles. Having previously worked Mechanical Projects Engineer at Standex ETG – seven years spent as a graduate and eight on the workshop floor – he has developed a wide range of skills to help him excel as part of the Dyer team.
"I really enjoy being part of the manufacturing program," Paul explains. "As a graduate, I worked on a wide range of parts and projects, including pieces from nuclear submarines, aviation engine casings, military satellites and many more."
"I attained an Engineering degree from the University of Nottingham, specialising in Design Engineering (BEng Hons). As a mature student, I had previously completed a multi-disciplined apprenticeship primarily focused on sheet metal fabrication."
At Dyer, Paul will be at the forefront of the manufacturing process, ensuring our clients get the results they deserve. Speaking on his reasons for applying for a role with Dyer, Paul says that the team ethos and belief in Smarter Stronger Together was a key driver in his decision:
"I enjoy working on diverse projects and getting involved within a team environment. The wider team at Dyer are always happy to help with any issues as they rise, and in turn it feels great to be able to help others when I can."
But as much as Paul is passionate about all things engineering, he also has a wide range of other interests. Originally hailing from Blackpool, Paul made the move to the North East when his partner was offered a role at the University of Northumbria. Yet despite being settled up here now, the travel bug is still very much alive.
"I love to travel. Our last real holiday before the pandemic hit started in Buenos Aires, Argentina. From there, we went west to the wine region of Mendoza, then crossed the Andes and finished off in Santiago, Chile."
Paul's passions also include fitness and mindset, helping him stay cool under pressure.
"I have a passion for Lean, and recently undertook Green and Black belt course. I am currently reading The Machine has Changed the World, and would recommend it to anyone who wants to further their knowledge in CI."
"My personal view is that continuous improvement is as much a mindset as it is a set of techniques. A positive mindset can really rub off on people."
Speaking on Paul's appointment, Dyer Engineering Director, Graeme Parkins, said: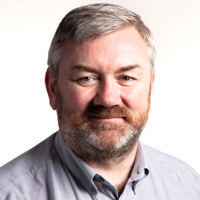 "We couldn't be happier to have Paul as part of the Dyer team. His skills, experience and enthusiasm are sure to make him an asset to our organisation, and I'm personally excited to see him settle in and bring his impressive knowledge base on board as Production Engineer. We pride ourselves on cementing the future of engineering by supporting talented and passionate individuals, and I know Paul has a bright future ahead of him at Dyer Engineering."
---
To find out more about Dyer Engineering and our work, why not get in touch.