Our commitment to being SmarterStrongerTogether takes on many forms. But nowhere is it more important to be intelligent and joined up in our thinking than when it comes to health and safety.
As the leading North East fabrication specialists, we understand that the work we do requires a high level of accuracy and attention to detail. This is not only to ensure that our customers can rely on us to maintain the highest quality standards but also because our first concern as a business is always to ensure health and safety.
Our mantra is: "Safety is our #1 priority – NO exceptions."
While we pride ourselves on speed, efficiency and lean manufacturing processes, our work never sacrifices quality or safety in favour of speed. Cutting corners is not in our nature, nor does it meet with our "Home Safe, Every Day" policy.
Through this initiative, we always encourage our team to consider whether their approach to a task or project will ensure that everyone involved finishes the day healthy and happy. It's a simple policy but one that is essential to keep front of mind from a health and safety perspective.
At Dyer, we all share the accountability for the quality, health, safety and environmental outcomes of our business. To support this, the entire team works in line with defined management systems that comply with international standards, including ISO 9001, ISO 14001 and BS OHSAS 1800. We also support our employees to reach their potential by encouraging them to build on their skills and knowledge whenever possible.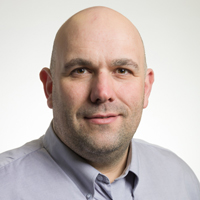 Having completed his NEBOSH qualification once again in January, Dyer's Welding Coordinator and QSHE Leader, Stuart Banks, is the most recent example of this. Passing his National General Certificate in Occupational Health and Safety with distinction, Stuart has demonstrated excellence in risk profiling and health and safety management through the completion of a course funded by Dyer.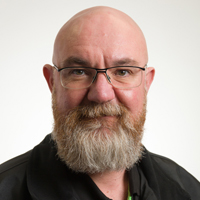 Operations Director at Dyer Engineering, Leigh Foulger, says:
"We want to build a culture at Dyer Engineering that is not only safe for workers, but which encourages them to drive standards, take pride in their work and feel engaged in their role; a space where every member of the team is rewarded for their efforts, and supported when necessary.
"This includes supporting our staff through funding and dedicated training time. We want to give them room to grow and develop. Stuart's outstanding performance in gaining this qualification is the perfect example of this shared passion for improvement in action."
Communication is key
A key element of our health and safety efforts at Dyer is to encourage communication. All too often, policies and guidelines are seen as prescriptive; but the best way to improve operations and raise standards is often to give team members the opportunity to contribute. For this reason, we always welcome staff feedback in order to help us make the working environment as safe and efficient as it can be. Similarly, we always want employees to feel comfortable reporting issues where they find them. We know that reporting a minor issue immediately can help to prevent a big problem from developing further down the line.
Target Zero: a framework for our QSHE policies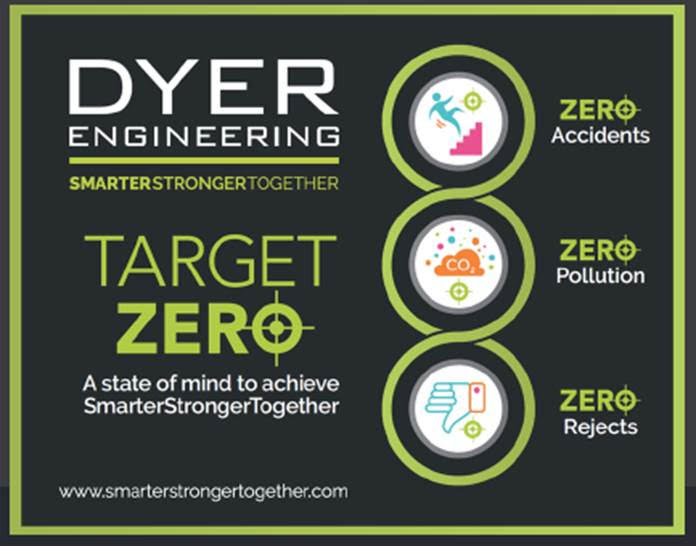 We have developed a comprehensive set of HSE standards in engineering for every team member to recognise and adhere to. These guidelines are designed to clarify what a client can expect from Dyer Engineering when they commission us to work on a project.
But we also know that to reaffirm policies and guidelines it is often important to provide clear and simple messaging. Through our Target Zero initiative, we help to foster a positive and proactive state of mind to maintain the highest standards.
By ensuring that our processes and procedures all prioritise zero accidents, zero pollution and zero rejects, our workforce will never stray from the business's core values: Integrity, Safety, Care, Order, Respect and Quality.
If you are looking to engage with leading North East fabrication specialists, get in touch with us here.